What is IHSS?
Keeping the Disabled, Blind and Over 65 Safe At Home
From the CANNR website…
What is IHSS? IHSS is a statewide program administered by each county under the direction of the California Department of Social Services. It provides those with limited income who are disabled, blind or over the age of 65 with in–home care services to help them remain safely at home.
What are IHSS Four Programs?
There are four different IHSS programs: The Community First Choice Option Program (CFCO), the Medi–Cal Personal Care Services Program (PCS), the IHSS Independence Plus Option Program (IPO) and the Original or Residual IHSS Program (IHSS–R). Each of these programs provides the same services, but have different eligibility criteria based, in part, on whether they are funded with federal money.
CFCO – Recipients are eligible because they have qualified for Medi-Cal and would otherwise need a nursing home level of care. Most IHSS recipients are in the IHSS-CFCO program.
PCS – Recipients are eligible because they have qualified for Medi–Cal on the basis of age, blindness or disability. Most IHSS recipients who do not qualify for the IHSS-CFCO program are part of the Medi-Cal PCS program.
IPO – Recipients are eligible because they have qualified for Medi–Cal and are also part of one of the following groups: parent provider for a minor child, spouse providers, advance pay cases or meal allowance cases.
IHSS–R – Recipients do not meet PCS or IPO requirements and are usually persons with Satisfactory Immigration Status, which denies them federal reimbursement. There are very few people in this category.
What Services Does IHSS Provide
Services include, but are not limited to:
Domestic and Related Services: meal preparation, cleaning, laundry and taking out the garbage.
Personal Care Services/Non–Medical Care: bathing, feeding, dressing, grooming and toileting.
Paramedical Tasks: assistance with medications, injections, bowel and bladder care.
Protective Supervision: monitoring persons with cognitive or mental impairments to prevent injury.
Transportation and accompaniment to medical appointments.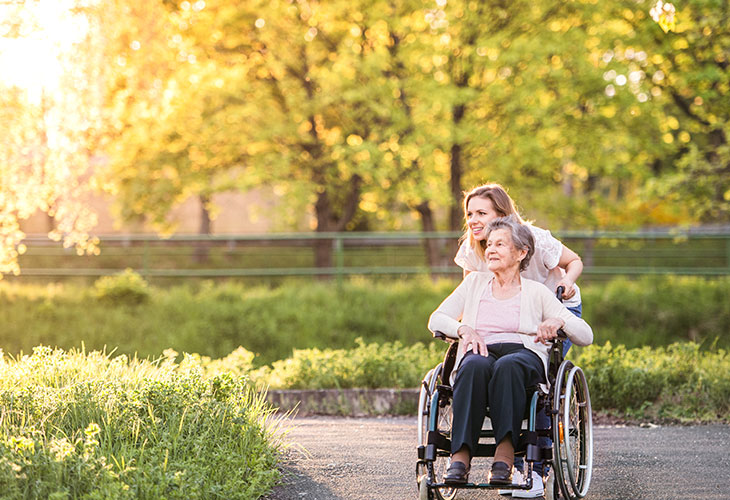 Who is eligible for IHSS?
Any California resident is eligible for IHSS if they:
Are SSI/SSP or Medi–Cal eligible.
Are blind, disabled or 65 years of age or older.
Are living in a home, apartment or abode of their choosing (not including a hospital, nursing home, assisted living or licensed care facility).
Are unable to live safely at home without care.
Note: Residents of long-term care facilities may not receive IHSS in the facility, but may apply if they are expected to be discharged so that IHSS is in place when they return to their homes.
What are the financial requirements for IHSS?
To be eligible for IHSS, a person must be enrolled in Medi-Cal. For more information on financial eligibility for Medi-Cal, see CANHR's fact sheet on Community-Based Medi-Cal programs: www.canhr.org/factsheets/medi-cal_fs/PDFs/FS_Community-Based-Medi-Cal-Programs.pdf. Individuals who receive Medi-Cal with no share of cost (SOC) through SSI-linked Medi-Cal, the 250%